Unilevel Plan
MLM Software
Gain 100% Control over your company & team
Technology is growing day by day and people rely heavily on it for all their needs. Today software is needed almost everywhere and its development is a very creative and well-defined process. The Multi-Level Marketing or Network Marketing business also uses the software for its growth and development The Covid 19 affected all the businesses in the past two years. Despite this, the MLM business overcome this situation through digital tools like social media,  video conferencing apps and attracts more people to their business. MLM Software had a major role in this. The various MLM business plans use the MLM software for the simple and easy management of their businesses.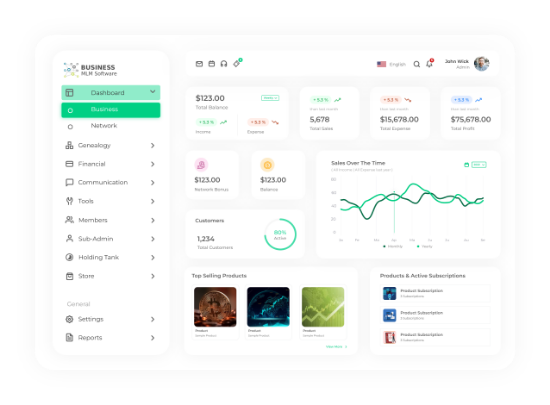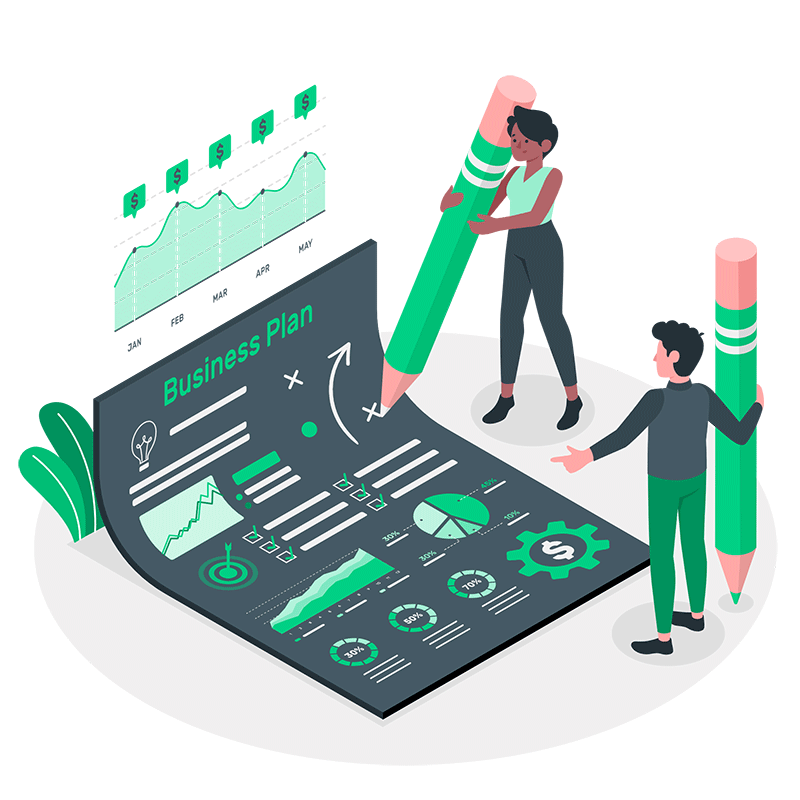 The MLM Plans or
Marketing Plans
The MLM plans or marketing plans are at the heart of an MLM business.  Today there are many MLM plans in the MLM industry. MLM  binary plan, MLM matrix plan, MLM Board plan, MLM Help plan, MLM Hybrid plan, and MLM Uni-Level plan, etc are some important MLM plans. while the MLM plans use the different MLM software to manage the MLM business.
Business MLM Software Solutions is one of the popular MLM software companies in the world. We provide almost all types of MLM Software according to MLM plans. Our MLM Software are Binary plan MLM Software, Matrix plan MLM Software, Board Plan MLM Software, and Uni-Level plan   MLM Software, etc. In this article, we briefly discuss our Unilevel plan MLM Software.
The MLM Unievel Plan is a very easy and effective MLM plan for MLM companies and members. This plan is simple and effective because there is only one level and it allows members to add as many widths as they want and each member earns from each other. This is the reason why many people like to join this plan and many MLM companies like to invest their time and money in this plan.
Our Business MLM Software Solutions provides cutting-edge Uni-Level MLM plan software development services to our valuable customers. Our simple, effective and powerful software.
What is MLM
Uni-Level Plan?
Uni-Level means one level, so this plan has a single-level downline. In this plan, the sponsors can only recruit one member to their downline. But, he can recruit many members to the width and each one makes money from the other.  So this plan is called a single-level MLM Plan.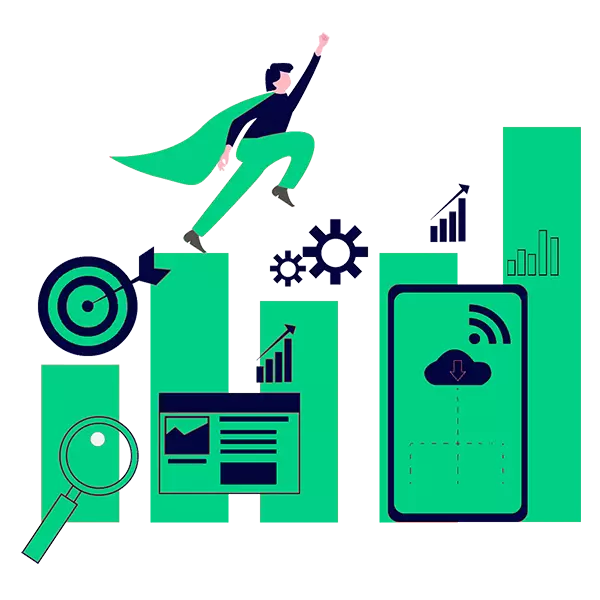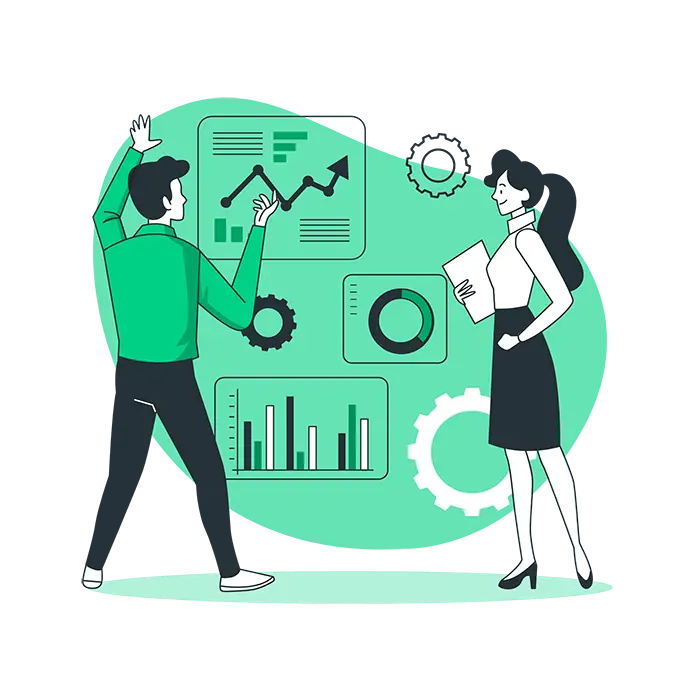 How does the MLM
Uni-Level Plan work?
The MLM Uni-Level has only one level and unlimited members can be added to the first level. There are no restrictions on the width of the plan. Unlike other MLM plans there will be no spillover in this case. Therefore, each member can recruit more members to his or her downline and thus build a stronger and longer network downline.
Typically, companies have 5 and 7 levels of in-depth compensation plans. They can work anywhere from 4 to 10 levels deep. The member who controls the entire down chain receives a dividend from each down chain member. The distributors of the same level will get same bonuses. The payment structure of this plan is governed by implementing the minimum number of members required to earn a commission. So this is a very convenient plan for part-timers. Due to the simplicity of the plan, it is very easy to understand. The training provided to employees is also much less than other plans.
What is Uni-Level MLM plan
Software?
Uni-Level MLM software is a web-based application that supports the Unilevel MLM plan, and manages the manual tasks like commissions, distributors, and operations of MLM companies more efficiently, and monitors revenue and expenses online.
The Business MLM's Unilevel MLM software provides quality output, easy back-office administration, excellent working, fast and error-less commission processing with distributor commission tools, and business facilitating features.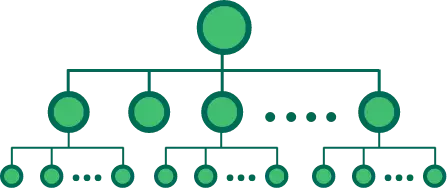 Features of our
Uni-Level MLM plan Software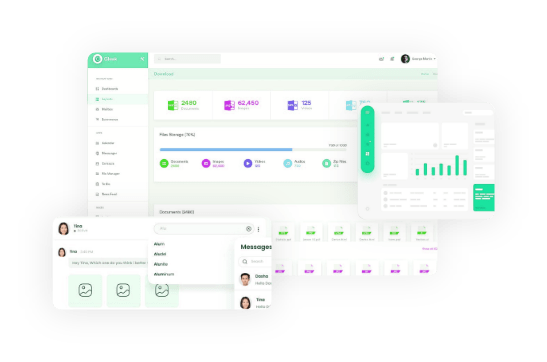 Why Business MLM Software for
MLM Uni-Level plan development?
Our MLM Software Development company has a list of happy customers who use our MLM Software and succeed in their MLM businesses. Our professional and talented software development experts help to increase the profitability of your business.
We have customized software for MLM Uni-Level Business Plan, and it fulfills your unique business requirements. Actually, we do not offer only software development and designing, but we also work with your business plan and lead you to success.
Commissions in
Uni-Level MLM Software
In Uni-Level MLM Plan, there are mainly four types of commissions are used to enhance the strength of the Uni-Level structure.
To sum up,  Business MLM Software provides the most reliable systematized Uni-Level MLM Software for your MLM  Uni-Level plan. We help you to track downline earnings and effectively manage the MLM Companies.