In any business, customer satisfaction is important. Customers are the lifeblood of any organization and providing services that align with their requirements is the prime responsibility of entrepreneurs. Multi-level marketing is no exception. For building a successful and sustainable MLM business model, customer relations are a crucial aspect. Maintaining a positive relationship with customers always fosters trust, loyalty, and repeat business.
How do MLM entrepreneurs achieve this? Have you heard of the CRM system?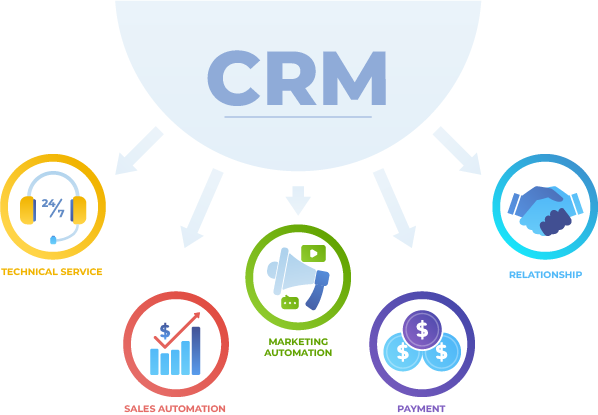 In this fast-paced world of network marketing, Sustainable growth relies on so many factors such as staying organized, making relationships, and building informed decisions. A CRM system seamlessly fulfills all the needs of an MLM business. It is designed specifically for streamlining various operations within the MLM system. MLM CRM enhances communication and provides valuable insights that ultimately create the foundation for never-ending success. In this digitally empowered environment, direct sales companies leverage the power of CRM systems, through which they can foster strong distributor relationships, expand their customer base, and drive overall business growth.
Understanding the need for CRM in network marketing
Integrating a Customer Relationship Management (CRM) system into your network marketing organization may provide several benefits while also increasing overall efficiency. A CRM system allows you to manage relationships with existing and new customers, track prospects, and organize data in order to streamline your marketing activities. Here are some of the benefits of implementing a CRM system in your network marketing business:
1. Lead management
One of the key advantages of a network marketing CRM system is that it allows you to capture and track leads effortlessly. The system can record leads' contact information, preferences, and interactions. MLM distributors can effectively follow up with their prospects and help them stay organized.
2. Automated follow-ups
By using a CRM system, you can initiate automated follow-up sequences for leads and customers. This is the best way to nurture over time and increase the chances of conversion. This also makes sure that there is no potential opportunity to fall through the cracks.
3. Personalized communication
A more comprehensive communication experience is achieved through the CRM system. A direct sales CRM enables personalized communication with your leads and customers. You can boost the overall customer experience through strong interactions and preferences.
4. Sales pipeline management
A CRM system may help you successfully manage your sales pipeline. It enables you to follow the development of leads through the various phases of your sales process and prioritize the prospects who are most likely to convert.
5. Team collaboration
Team collaborations can uplift sales by all means. Network marketing CRM facilities team collaboration and ensures that participants in your team are on the same page. They can access customer data, communicate internally, and coordinate individual efforts to maximize results.
6. Data security
The best CRM system ensures the security and confidentiality of your customer data. An authentic system always instills trust in your prospects and maintains healthy relationships.
7. Streamlined reporting
The CRM system provides comprehensive reporting as it helps you analyze performance, track progress, and make data-driven decisions.
CRM MLM Software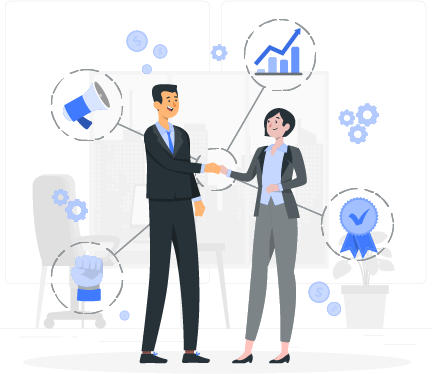 Want to know more about CRM operations in network marketing? Let's investigate how CRM MLM software serves as an indispensable tool and helps you effectively manage various aspects of your direct selling business.
What is CRM MLM software?
In network marketing,  communication, and collaboration are critical. CRM software is a specially-designed tool that enhances the process of communication within the MLM organization. It combines the functionalities of a CRM system with features tailored to manage and support the complexities of network marketing structures. This software lets MLM organizations handle lead generation, capture, and administration more efficiently, while also offering a centralized platform for monitoring the complete sales pipeline. Distributor management is crucial in MLM, and CRM MLM software simplifies the process by simplifying communication, tracking sales success, and properly computing commissions. The software's extensive reporting and analytics features enable MLM companies to obtain significant insights into their sales and marketing operations, detect patterns, and make data-driven choices for long-term success.
CRM MLM software has a plethora of unique features. It strengthens personal relationships and fosters customer loyalty. Distributors can handle a wide range of customer preferences effectively and provide them with amazing services. The automation features within the software enhance productivity for both individual representatives and the organization. It streamlines routine tasks such as e-mail marketing, follow-ups, and order processing. Any business can adopt CRM software regardless of its size. Whether you are a start-up or an established firm, scalable CRM MLM software can execute your network marketing needs.
CRM can be accessed from any digital device such as smartphones, tablets, and computers. By using a CRM system, you can facilitate all aspects of customer relations including sending messages, tracking communication, and many more. An easy and constant follow-up is done through a good CRM system. Overall, It manages communication, sales, profits, payments, and the internal workforce of the business.
Conclusion
In a nutshell, CRM plays a pivotal role in the management of the direct-selling business. It uplifts the efficiency and communication of organizations which ultimately leads to productivity and improved business performance. CRM provides accurate solutions to complex tasks and empowers businesses to build and sustain successful relationships with customers and distributors.

Business MLM software is a robust platform for your network marketing business. If you are looking for additional insights about MLM, check out our page.
Recent Posts


MLM Business